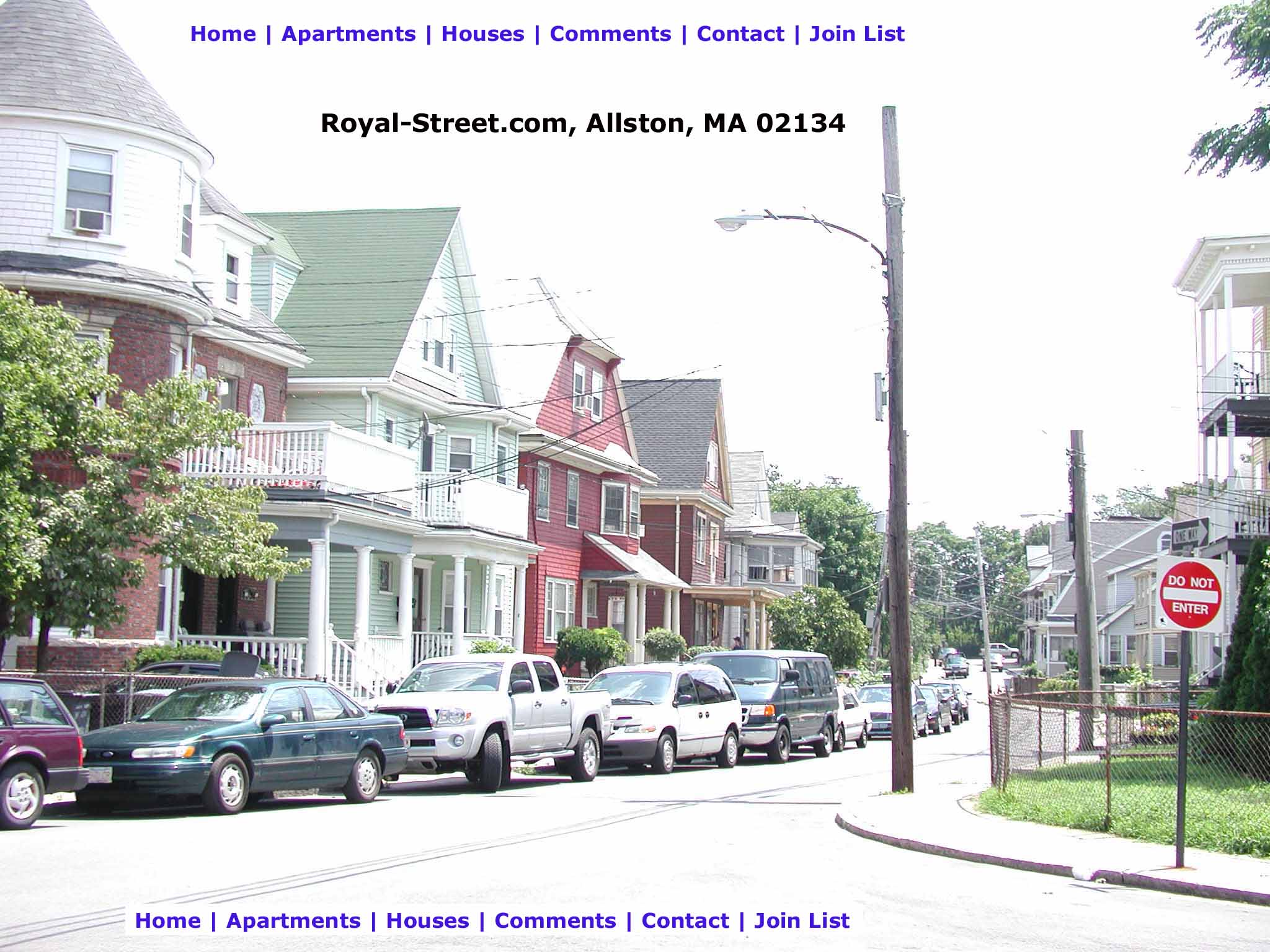 Houses - Photos of Each House on Royal St.
Apartments for Rent on Royal St.
Comments from neighbors.
Contact Royal-Street.com

Other links:
Contact the CITY OF BOSTON instantly 24/7 about Royal St. issues.
Lincoln Street Green Strip Project
Harvard's Plans for the neighborhood
Allston Wiki from royalst.org
royal-street.com and the content of this site are ©2006 royal-street.com. All rights reserved.